Postponed: Harlem Globetrotters
Pushing the Limits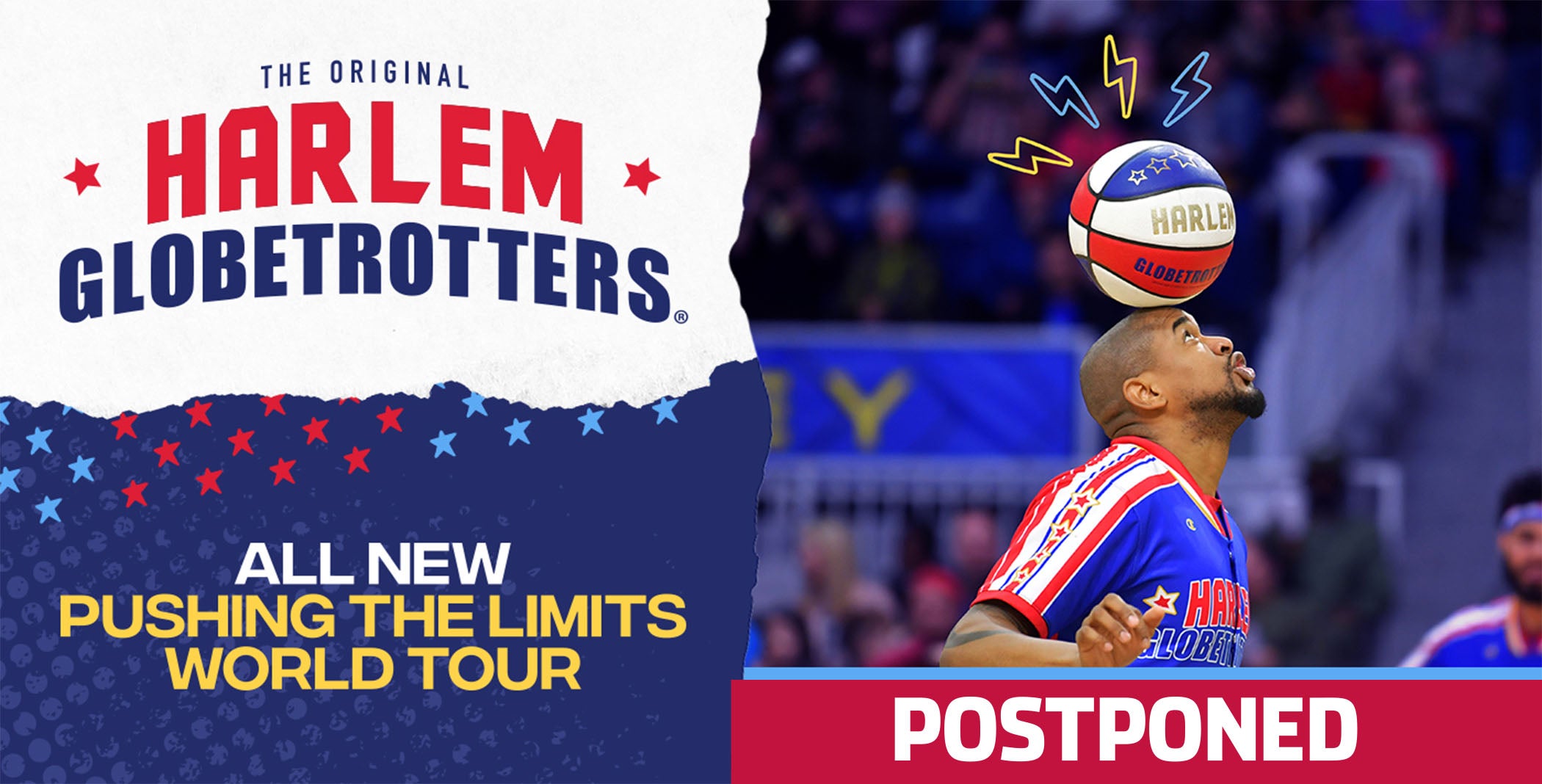 Postponed: Harlem Globetrotters
Pushing the Limits
(ATLANTA, March 16, 2020) – The Harlem Globetrotters announced today that they will be suspending all remaining games scheduled on their domestic and international tours through mid-May in order to help prevent the spread of the COVID-19 virus.
The Globetrotters encourage ticket holders to hold on to tickets, as the team will make every effort to reschedule postponed events as soon as possible. All tickets for postponed games will be honored.
---
Charlotte, NC - The world-famous Harlem Globetrotters, featuring larger than life entertainers, will bring their ALL-NEW show, "Pushing the Limits" to the Spectrum Center on Sunday, March 29 at 2 PM. Don't miss your chance to get up close and personal with a star-stuffed roster including Big Easy Lofton, Hi-Lite Bruton, and female stars TNT Lister, Swish Sutton, and Torch George*. Every show features a blend of hilarious hijinks and incredible basketball skills including ball handling, high flying dunks, and a new record-breaking attempt. The Harlem Globetrotters are a one-of-a kind experience putting a new spin on family time. You won't want to miss these memories worth repeating!
Tickets go on sale Wednesday, October 16 at 10 AM and will be available online at ticketmaster.com or Spectrum Center Box Office.