2020 CIAA Tournament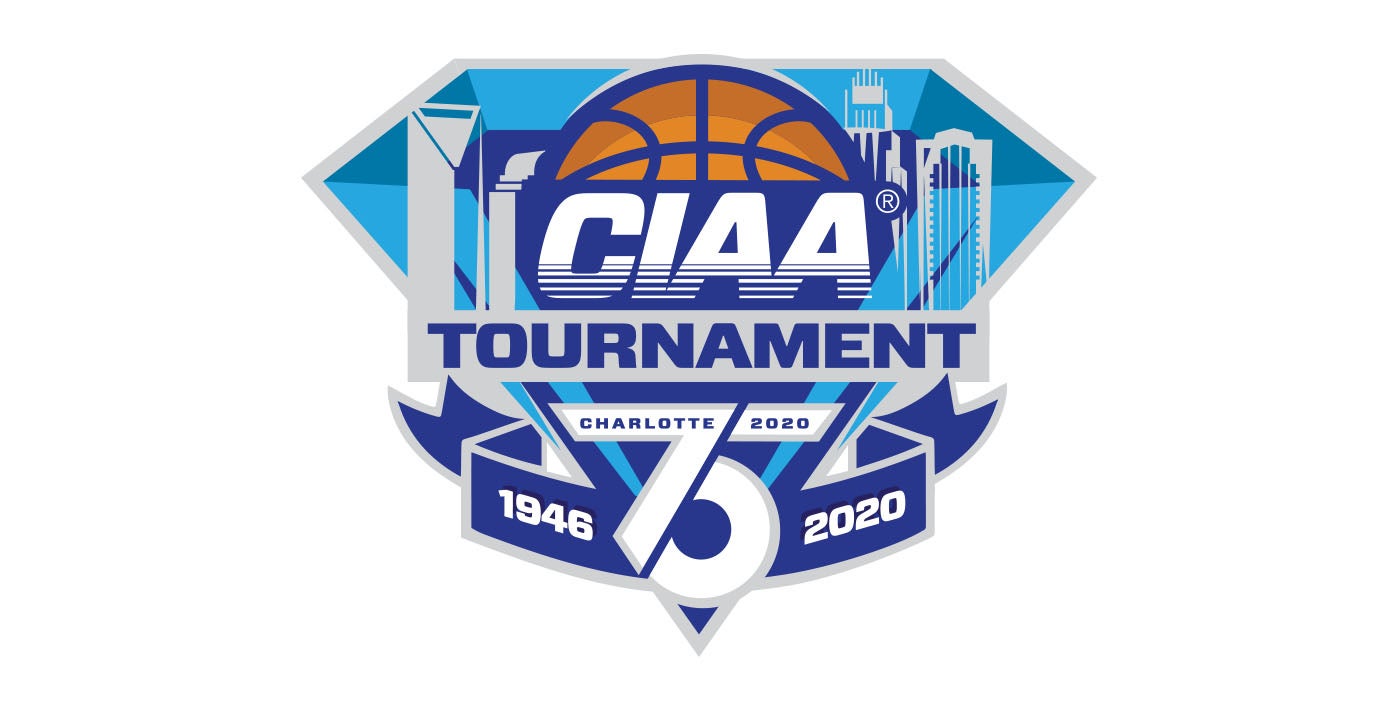 2020 CIAA Tournament
November 8, 2019 – The Central Intercollegiate Athletic Association (CIAA®), the nation's first African American athletic conference, has disclosed a variety of ticket and hotel options designed to make this year's 75th Anniversary edition of its Men's and Women's Basketball Championship Tournament memorable and easily accessible for its students, alumni and fans.
Tickets for the highly anticipated CIAA Basketball Tournament, featuring 22 action-packed games, and affiliated celebratory activities are now available via Ticketmaster and participating member institutions.
A quintessential cultural experience, the annual Tournament offers official events appealing to a diverse demographic of alumni and fans, including educational programming, community engagement, Fan Fest, Super Saturday, step-shows and concerts in addition to the highly anticipated Division II basketball championship. It is one of a select few basketball tournaments in the nation that features men and women competitions in the same facility, during the same week. The celebrated HBCU tournament draws approximately 150,000 fans and alumni from across the U.S. and is so popular that earlier this week it scored a coveted spot on the 2019 Champions of Economic Impact in Sports Tourism list as proclaimed by Sports Destination Management (the second year in a row that the partnership between the CIAA and the Charlotte Regional Visitor's Authority garnered the honor).
The conference championship event will be held from February 25-26, 2020, at Bojangles' Coliseum and from February 27-29 at Spectrum Center. This year marks the Tournament's 15th and final year in Charlotte, NC. Ticket booklets can be purchased through all CIAA member institutions and Ticketmaster. Fan housing and hotel packages are currently available at ciaatournament.org.
"From competitive games on the court to special events and honorary guests, we're lining up an exciting week to mark an amazing 75 years of the CIAA Basketball Tournament," said CIAA Commissioner Jacqie McWilliams. "We are proud of the CIAA's legacy of tradition, leadership and community, and thrilled to celebrate this special year in the city of Charlotte with our student-athletes, alumni and fans. With the support of the city and our corporate partners we have secured over $20 million in scholarships for our member institutions in the past 15 years. We are proud of our partnership and invite our fans to join us to celebrate the CIAA's legacy in Charlotte."
As part of its 75th anniversary Basketball Tournament celebration, All-Session 22-game packages are available starting at $200 and include all men's and women's games held during the Championship week. Single-session tickets will go on sale in early February.
Single and multi-day options are available at the Spectrum Center for 16-, 18- and 24-seat suites for sororities, fraternities, businesses, and for family and friend reunions. To reserve a suite, contact the CIAA Office at (704) 910-2133. Additional ticket package sales and information can be found at ciaatournament.org.
For the best available lodging rates at more than 25 hotels in the Uptown Charlotte area, tournament attendees are encouraged to utilize ConferenceDirect, the CIAA's hotel booking partner. Lodging options are within a short walk, Lynx rail stop, or quick car ride to Bojangles' Coliseum, Spectrum Center, Charlotte Convention Center, and the EpiCentre where official CIAA events will be hosted. Hotel reservations can be made at ciaatournament.org.
The first CIAA men's tournament took place in 1946 at Turner's Arena in Washington, D.C. and was presented on a budget of only $500. Over the next seven decades, the tournament has become one of the most successful annual college events in the country, adding the women's Championship in 1975.
After stints in Norfolk, VA, and Durham, Greensboro and Raleigh, NC, the tournament found a home in Charlotte in 2006. The 2020 season marks the 15th consecutive year and final season in Charlotte before the tournament moves to Baltimore, MD for 2021-2023.