Michael Bublé
An Evening With Michael Bublé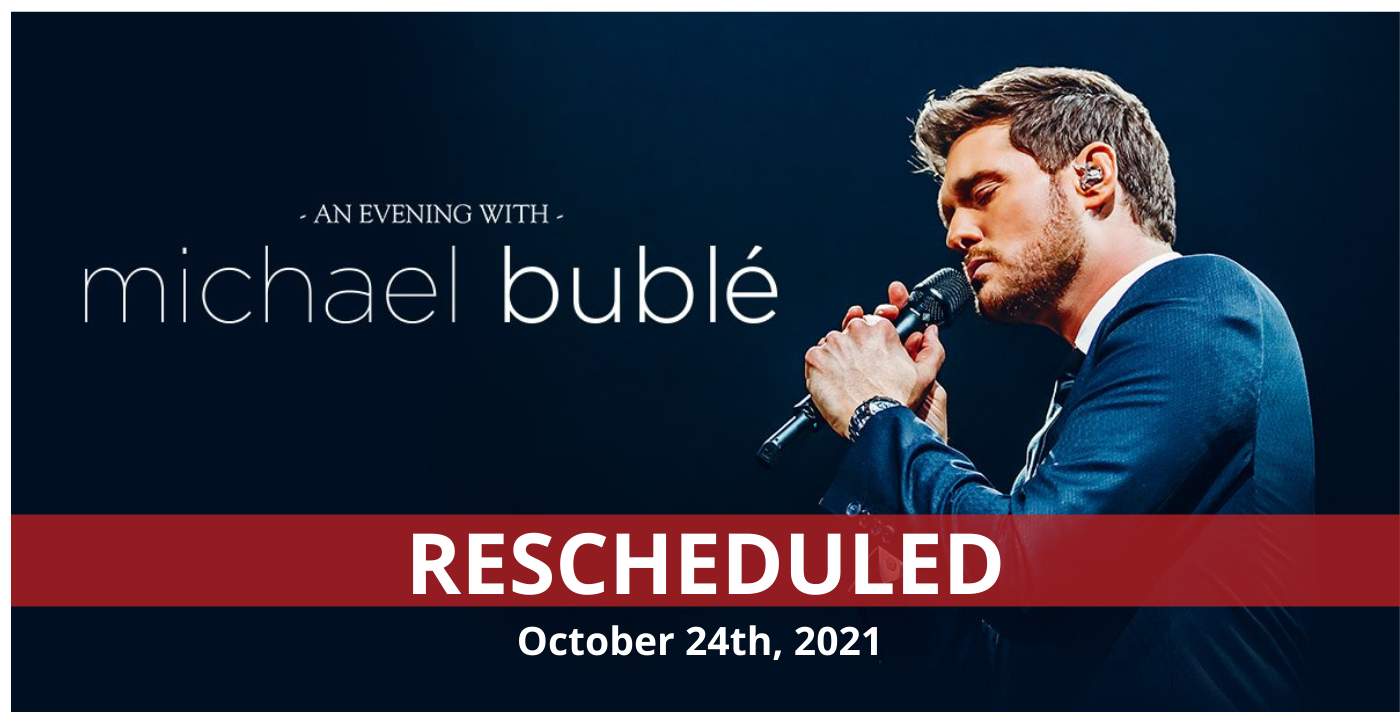 Michael Bublé
An Evening With Michael Bublé
August 6, 2021 – Michael Bublé is postponing 10 of his U.S. tour dates that were scheduled between August 13-28. Michael's concern over the rising number of Coronavirus infections that continue to sweep America led him to this decision.
"I do not want to put my fans at risk, nor my band and crew, by putting them in a situation that could possibly affect their health and therefore their friends and family. It is better for me to reschedule these shows to a time when all of us are confident that we can relax and enjoy the show."
Bublé will now visit Charlotte's Spectrum Center on October 24, 2021. Tickets for the previously scheduled date will be honored. Additional tickets are on sale at spectrumcentercharlotte.com or ticketmaster.com.
---
The Event Organizer is requiring all attendees of this event to have received a negative COVID-19 test within 72-hours prior to entering the venue OR be fully vaccinated against COVID-19. In attending the event, you certify and attest that you and all individuals in your party attending the event will abide by the following regulations:
All fans will provide printed proof of a negative COVID-19 test within 72-hours prior to entering the venue OR must be fully vaccinated against COVID-19 (at least two weeks after final dose) and provide proof of vaccination - either the original vaccination card or printed documentation providing proof of immunization. Unvaccinated fans under 12 years of age will be required to take a COVID-19 diagnostic test within 72-hours before the event and will provide proof of negative result prior to entering the venue.
Entry requirements and venue protocols are subject to change.
Following recent guidance from the CDC and local health officials, and until further notice, MASKS ARE REQUIRED for individuals at least 5 years of age at all times while in Spectrum Center, except when ACTIVELY eating or drinking at the guest's designated seating location. All employees and visitors MUST wear a cloth face mask covering both the nose and mouth.

By attending, you agree to follow all arena policies, including health and safety policies, and posted instructions while in the arena and on arena grounds.