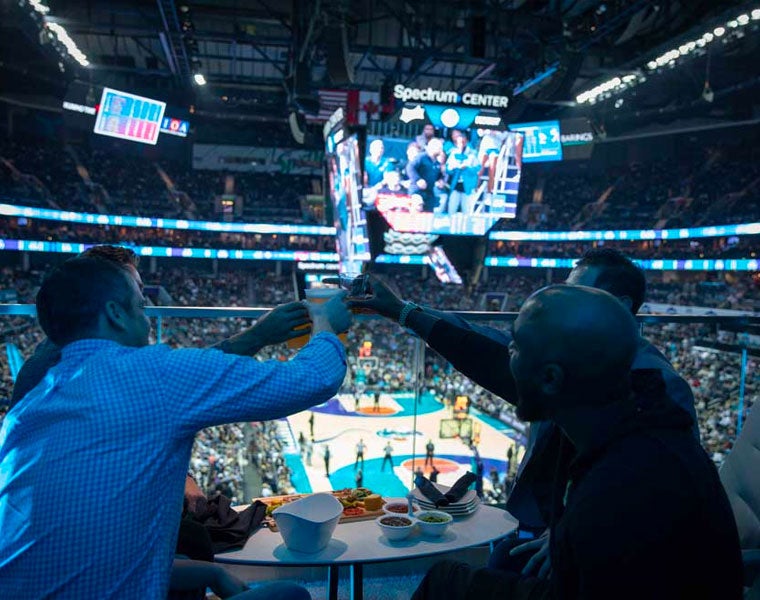 Flight Deck
333 East Trade Street
Charlotte, North Carolina 28202
The Charlotte Hornets unveiled Flight Deck, a newly renovated and redesigned restaurant on Spectrum Center's Founders Level that was formerly known as the FrontCourt Club.
For Reservations: 704.688.8220
A new staircase on one side of the restaurant now connects the Founders and Suite levels, allowing suite holders easier and more convenient access to Flight Deck. The glass railing system on the staircase and the restaurant finishes continue to the portion of the Suite Level that overlooks the area, integrating the Suite Level with the space.
1,475-square-foot private dining room with large projection screen and two 65" TVs
80" projection screen above the show kitchen
5-Star chefs provide pre-game dinner meals
Restaurant-style tables and seating
Bar-style high-tops and stools
Ability to also eat meal in your private box seats
Upscale Carving stations
Salad Bar for every game
Pasta Bar for every game
Tea, coffee, water are complimentary
Dedicated server for your table
Reservations available, but not required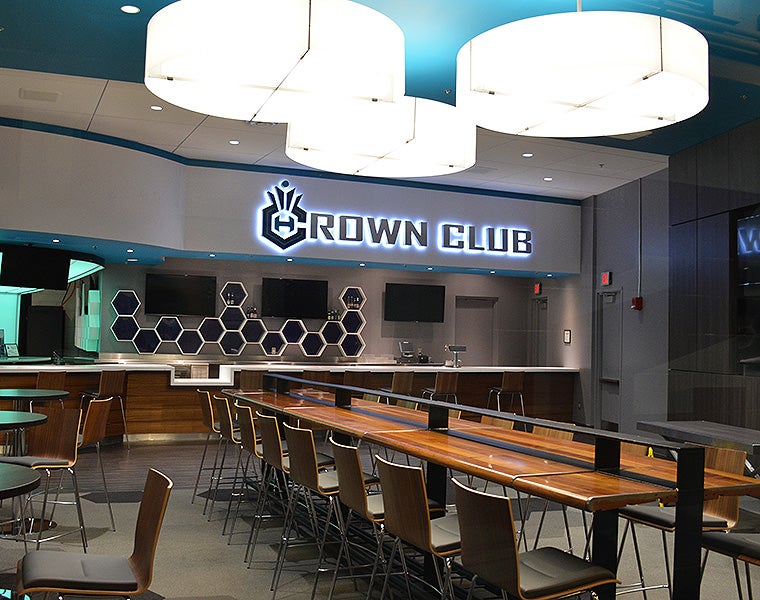 333 East Trade Street
Charlotte, North Carolina 28202
With access to the Grant Thornton Crown Club, you can feel comfortable knowing you and your guests will never have to touch your wallets. The best part of the Grant Thornton Crown Club is that we have blended the best benefits with some of the best seats in sports.
5-Star chefs provide pre-game meals
Appetizers and snacks for halftime and post-game
Each game has its own customized menu selected by the Head Chef
Domestic Beer, Wine, Water, and Soda are included
High-five the players as they walk out onto the court from the locker room
Coat-check station
Private restrooms
20+ Flat-screen TV's
Exclusive Team Store merchandise kiosk
Bistro tables and lounge seating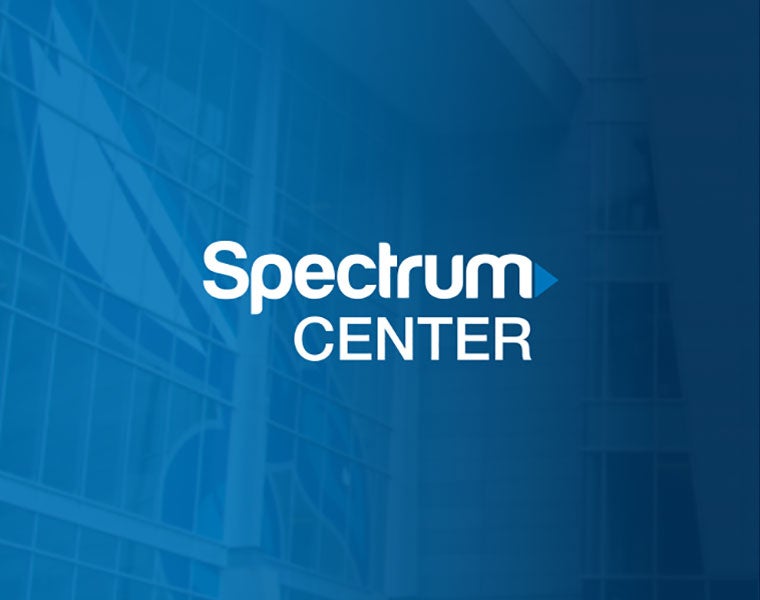 333 East Trade Street
Charlotte, North Carolina 28202
Join us in the Charlotte Hornets most exclusive club, conveniently located backstage for easy access.
5-Star chefs provide pre-game dinners
Appetizers and snacks for halftime and post-game
Each game has its own customized menu selected by the Head Chef
Upscale Carving stations
Gourmet Appetizers
Freshly-popped Popcorn
Full Open Bar
All Beer, Wine, Liquor, Water, and Soda is included
Access to personalized locker to store coats and valuables for each game
Private Restrooms
Exclusively reserved parking spot in players and coaches garage inside the arena
Bistro tables, lounge seating, and flat screen TV's